6 WEEK BEGINNERS MEDITATION COURSE
Wednesday's 7:30pm

Brisbane meditation courses. Our 6 Week Beginners Meditation Course provides you with a progressive meditation experience ensuring you can confidently establish a daily meditation practice. This course is a perfect, easily digestible introduction into mediation for the beginner as it combines specialised body release techniques that prepare the body and mind for seated meditation. If you are already an experienced meditator, you will come away with an entirely new way to enter meditation and gain further insight, inspiration and understanding of the purpose of meditation.

Every Wednesday, 7:30pm – 9pm


2018 Course Dates



Book now:
24 Jan – 28 Feb 2018 – SOLD OUT
7 Mar – 11 Apr 2018 

18 Apr – 23 May 2018

30 May – 4 Jul 2018 
11 Jul – 15 Aug 2018
22 Aug – 26 Sep 2018
3 Oct – 7 Nov 2018
14 Nov – 19 Dec 2018
ONLY hit the 'Enrol Now' Button if you are ready to book and pay for one of the Meditation Courses.
(see end of page for payment terms & conditions)
CLASS DESCRIPTION

Meditation has been proven time and again for its ability to transform health issues, awaken stillness and peace, and provide a window to see the true nature of reality.  Through the practice of meditation you can identify and release the root cause of stress, anxiety and tension which lead to mental, emotional and physical pain, dysfunction and disease.
The practice of meditation allows you to observe your thoughts, feelings and body sensations without judgement and comparison of past experiences. Observing yourself in this way creates much needed awareness to respond and take action to situations in a refreshingly new way, rather than reacting out of a habitual patterns that limit your experience of life. Throughout the 6 week process, you will discover how to activate your bodies natural release mechanisms through Yoga and Tai Chi postures. These postures target specific muscles that illicit a tremor response. The tremor process allows you to experience silent seated meditation with much greater ease and comfort. Seated meditation becomes effortless once you release the excessive charge in the body that is often responsible for overstimulating the mind.
Meditation is a natural process leading to a deep connection of who you are and your purpose in this life. It also creates a peaceful acceptance of the ordinary tasks that accompany everyday living. Through meditation you can drop your story and step fully into the power of the present moment which provides inner space to bounce back from stressful situations, access infinite creativity, and connect with a sense of peace no matter what your life situation. Within the 6 week course we invite you to reconnect your bodymind and surrender to the journey from your head to your heart.
What are some benefits of Meditation?
Meditation has been around for centuries, but science is finally catching up to its holistic health benefits. Scientific research reports and studies are are showing that meditation drastically improves your health and well-being through various ways:
Jumpstarts creativity and generation of new ideas (expanded perspective)

Increases sense of connectedness and empathy

Reduces worry, anxiety, depression and stress

Enhances relationships, communication and emotional intelligence.

Improves memory and ability to make decisions with clarity

Helps overcome addictions and low self-esteem

Improves cardiovascular health and immune system
INVESTMENT
6 Week Course Investment: $110
Casual visit not available


CAN I TAKE THE COURSE AGAIN?
Yes, Join our growing community of dedicated meditators who join us each Wednesday night at Soul Space Brisbane. Wednesday evenings are a fantastic accountability opportunity that you make towards your meditation practice. Being immersed in a group dynamic and having a weekly accountability to put aside time dedicated purely to you is conducive to generating solid routines and healthy habits. You can repeat this course as many times as you like to integrate and deepen your meditation practice or until you feel the impulse to start exploring a deeper, more experiential form of energy release through Intuitive Unwinding Meditation from 6.00-7.30pm. 

WHAT DO I NEED TO BRING?
As a participant of these courses it is a requirement to bring your own meditation cushion. You can try our hand made Zafu meditation cushions on the first night and if you like it you can purchase one from us, see picture and details below. We will provide you the blankets, supporting cushions and bolsters at no extra charge. It is very important your sitting posture is comfortable so please contact us prior to attending if you are unsure of what to bring. See below example. It is important to wear loose comfortable clothing.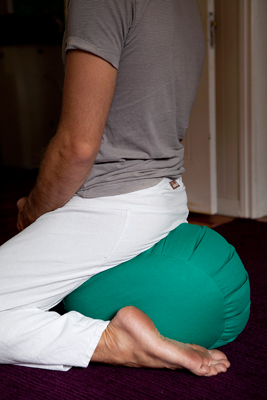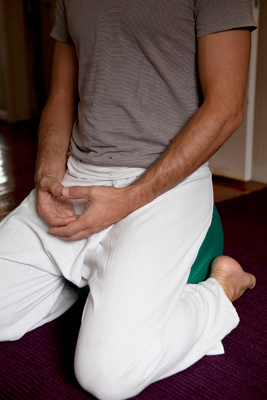 MEDITATION CUSHIONS FOR SALE
'Zafu' Meditation cushions pictured above will be available for purchase during the course. They come in a variety of different colours.
Meditation/Yoga Cushion (Zafu) – Available in a wide range of colours.
They are handcrafted, filled with local organically grown buckwheat hull and have a velcro closure, no insert and come with a built-in handle.
They are available to purchase for $70.
Save
Save
Save
Save
Save
Save
Save
Save
Save
Save
Save
Save
Save
Save
Save