---
TRAINING DATES:
>>13 – 20 NOV 2017

SOLD OUT

<<
>> 12 – 19 MARCH 2018 
SOLD OUT (wait list option available)

>>21 – 28 MAY 2018 (enrol now)<<

>>ENROL NOW<<
---
EMOTIONAL ANATOMY TRAINING – know thy self
Emotional Anatomy is a body-mind-soul assessment tool designed to be utilised in a broad range of personal and professional settings. The uniqueness of this skill does not end at its ability to accurately interpret the emotional anatomy of the body – the process is therapeutic and healing in of itself. Our Emotional Anatomy training is recognised with the International Institute for Complementary Therapists IICT.

In this 8 day intensive training, not only will you intimately uncover the energetics behind your anatomy, you will discover the energetics behind our evolving consciousness. This knowledge enables you to determine the best course of authentic action in all areas of your life. 
Completion of the Emotional Anatomy training awards you certification as an Emotional Anatomy Consultant, which can be utilised in a diverse range of professions (insurance approved through AON insurers). Through the lens of Emotional Anatomy, this qualification enables you to consult people in all areas of their lives to ensure they fulfil their true potential.
Some of the subjects covered in Emotional Anatomy;
Discover your Energetic Blueprint 

Face Assessment

Emotional Anatomy Assessment

Dynamics of Masculine and Feminine

Advanced Authentic Communication

Energetic Anatomy – The Chakra System


EMOTIONAL ANATOMY FOR PERSONAL DEVELOPMENT 
The Emotional Anatomy process has been carefully crafted and tested to facilitate the highest level of holistic personal development and transformation. Delving deep into your Emotional Anatomy promotes the embodiment of your greatest potential while you learn a powerful healing tool. This intensive process is a highly evolved therapeutic art that doubles as an initiation process into the realms of holistic healing and 'spiritual adulthood'. Initiation into spiritual adulthood provides the personal empowerment required to step into one's purpose in life and to truly heal from physical, mental and emotionally issues.
Through Emotional Anatomy you will discover the unique psycho-emotional interpretations behind the shape, form, structure and functioning of your physical body, and the direct correlation this has with your state of mind and connection with your innate purpose. Emotional Anatomy forms the holistic basis for understanding who we are, how we show up in the world, and the causal reasons as to why unhappiness, illness, and dis-ease present in our lives. This knowledge and awareness empowers the most informative and potent life choices required to improve all areas of our lives i.e. physical, mental and emotional health; relationships, finances, career, purpose, direction, to name a few.
As you progress through this 8 day intensive initiation process you will see the world, yourself and others in an entirely new way. This new found acknowledgement and perception of life is with you forever, opening up doorways and opportunity never experienced before.
Emotional Anatomy Training provides one of the most important and under-utilised key ingredients in personal development that promotes self-healing and self-discovery… and is the reason we only take 14 students in each training. (click play below)
The reconnection created through this grounded and unique art form has lead to the following benefits for our students:  
Discover your hidden gifts, talents and strengths

Connect with your unique pathway to living a passionate, meaningful, authentic and purposeful life

Drastic increase in self-confidence, boundaries, and self-acceptance  

Release of guilt, shame and self-sabotage

Healing of long standing physical, emotional and mental issues

Healing and transformation of relationships

Dramatically improve communication skills
Often our students say, "Everyone has to do this training. If people could see each other through the lens of emotional anatomy our world would be a better place".
SEE WHAT OTHERS HAVE BEEN SAYING ABOUT THE EMOTIONAL ANATOMY EXPERIENCE:
"I came here to develop my knowledge of Emotional Anatomy. Little did I know I would be walking away with profound development of my personal growth. The process has helped me come to see what I love and reject in myself, that plays out in daily life and has been for some time. Bringing these to my consciousness with a commitment to action is the change I've been looking for!!"
~ Charlie – Massage Therapist

"Before this process I was angry, tired, bitter and always looking for that 'magic bullet' to solve my problems. I have been through so many treatments, therapies, workshops looking for the 'right' one that will show me how to change my life.

What Chris and Jodie have done is create a space to take you through a process back to yourself, to find your truth and walk your own path. 

Words cannot express the emotion, connection and love I have experienced in these 8 days."


~ Sarah
"I am humbled by all that I have learned. This course enables the kind of change that will truly change the world whereas so much change stops at the superficial. Take this course if you want to see and accept who you really are and if you want to truly become who you know you want to be. After 15 years in New York, I am an expert bullshit spotter. There is no bullshit here, only truth!"


~Terri
"It was a deep and profound journey. It was powerful to witness how the energy is seen through the body in all forms.
It was a truly empowering experience."


~ Natalie
"Learning about Emotional Anatomy could have just been about going through the theory and applying it to the body systematically but it was so much more than that. It was about experiencing yourself and others first, to provide a direct experience of Emotional Anatomy. It was about connecting to yourself and others, and the Universe as a whole through communication, presence and symbology."

~ Deborah – Scientist

"Wow, what a life changing experience! My heart is full. I have been seen and embraced for the wonderful and unique human being that I am. My perspective filters have been blown up and off! I have seen the power of being present. The power of simplicity and how life shows us the next step we need to take in life if we are willing to look. I now look at my own and others bodies in a refreshingly new way. The judgement and criticism has disappeared. It has been replaced with curiosity and compassion for what the anatomy is saying emotionally. As a person who struggled with bulimia, eating disorders and body hate my whole life, this is an amazing transformation! ~ Cassandra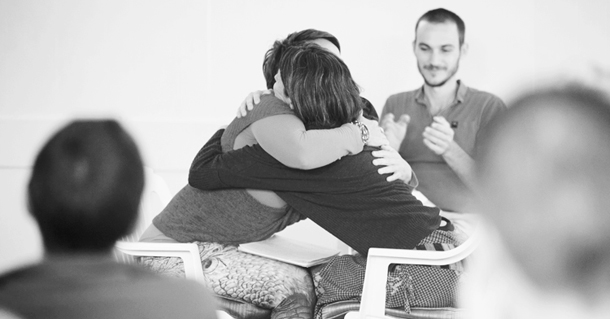 COMMUNICATION IS KEY
The Emotional Anatomy process requires the highest level of embodied, authentic, heart centered communication. It is for this reason learning Emotional Anatomy drastically develops your communication capacity enabling you to create instant rapport and trust with anyone. While our modern world of technology is creating advanced methods of communication across a digit platform we as humans are rapidly falling out of touch with direct human contact. Emotional Anatomy provides you with the skills and personal transformation to be able to instantly connect with any person at a deep and meaningful level.
BECOME A CERTIFIED EMOTIONAL ANATOMY CONSULTANT 
Take part in a rapidly growing industry of holistic lifestyle consultants, mentors, coaches and therapists.
The application of Emotional Anatomy is multifaceted. First and foremost this leading edge body-mind assessment skill provides healthcare practitioners, coaches and lifestyle mentors with instant information about their clients physical, mental an emotional state. This knowledge empowers practitioners to devise holistic treatment options and also to create the best possible 'take home' strategies specifically designed to meet the unique needs of their clients.
Lack of client compliance is one of the leading causes of unsuccessful treatment protocols and/or coaching/mentoring plans and guidance. The implementation of Emotional Anatomy has a unique way of inspiring clients to undertake self-care and self-empowerment exercises to a whole new level by rapidly boosting their sense of accountability, ownership and responsibility for their success. This alone provides exceptional value to your business.
Learning and applying Emotional Anatomy dramatically enhances authentic communication skills, which are critical to professional development and business success. Understanding people at the body-mind level not only equips you with advanced communication skills but also the intuitive ability to create and improve your products and services.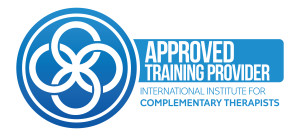 The following is a list of just a few of the professionals who have studied with us to transform their services to drastically improve clients outcomes and their business success:
Self Improvement Specialists:
Life Coaches, Mentors, Consultants & Lifestyle Advisors 
Therapists:
Physiotherapist, Psychologists, Counsellors, Psychotherapists, Massage Therapist,
Beauty Therapists, Chiropractors, Osteopaths,
Energetic Healers, Art Therapists, Craniosacral Therapists
Teachers and Trainers:
School Teachers; Yoga, Pilates, Fitness Instructors, High Needs Educators
Corporate:
Human Resource, Sales, Executive Level Management
Community Workers:
Disability and Aged Care workers, Social workers, Police Officers
Other: Photographers, Hair Dressers, Tradesmen
In our Emotional Anatomy Training you will learn:

The energetic basis to consult and coach growth progression guided by the Emotional Anatomy process

To support clients in discovering who they are and what they really want in life 

How to work with clients on a mental, emotional and physical level

How to support choices that unblock energy through acknowledgement and permission

To challenge limiting belief systems and replacing them with beliefs that support freedom of self-expression and exploration

Exceptional communication skills

To create experiences in a safe environment that promote growth and transformation

To lead by example and radiate the truth of your teachings

To working with the present issue at hand to promote growth and transformation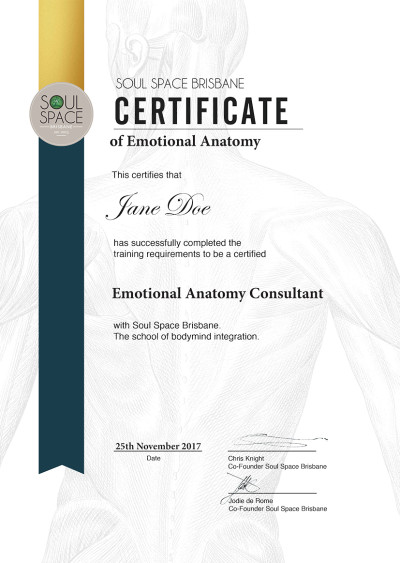 Emotional Anatomy Consultants professional scope of practice:
Assess clients' personal characteristics, strengths and challenges to guide them in living their full potential. 

Provide lifestyle advice specifically tailored to the energetic blueprint and Emotional Anatomy condition of your client

Facilitate emotional release as a result of the Emotional Anatomy process

Providing life changing feedback to the client as to how their physical body is reflecting their mental and emotional state

Create the opportunity for acknowledgement, self-acceptance and self-confidence in a client by bringing awareness to the shape and form they are in

Discuss life issues related to emotional anatomy findings in correspondence with their personal life

Apply any/all aspects of Emotional Anatomy in a one-to-one consultancy session and/or group sessions.
Unrelated Professions: 
Emotional Anatomy training has proven time and time again to be of great value to students who's professions are not specifically in the healthcare/personal development arena. Generally speaking, understanding Emotional Anatomy is to discover the energetic symbolism and meaning behind all things. Many of our students have utilised the knowledge attained in our trainings to rapidly improve their business practices and entrepreneurial capacities. There is a growing market, and recognition in the workplace, for those who have an understanding of the energetics behind business issues and challenges, commonly called 'business pain'. Understanding business, and business related pain, from an energetic platform ensures planning and direction involves the true implementation of innovation, creativity, authenticity and balance, when considering both our professional and personal lives
Log Book Process:

The logbook process has been developed for deeper practice and learning to achieve the higher skills required to apply Emotional Anatomy in a professional context. The logbook is mandatory for those seeking professional recognition and insurance as an Emotional Anatomy Consultant.
The log book process is as follows:
• 2 x Face Reading Reports
• 3 x Emotional Anatomy Reports
Students have 12 months from the 8th training day to complete and submit the log book process.
On the successful completion of your logbook, you will be awarded: CERTIFICATE of EMOTIONAL ANATOMY, qualifying you as an EMOTIONAL ANATOMY CONSULTANT.
Submission requirements: The documents above are to be scanned and sent as one file via Dropbox to: hello@soulspacebrisbane.com.au.
Insurance: Upon the completion of your logbook requirements, you will be eligible to become a member of the International Institute of Complementary Therapists (IICT) and be eligible for insurance cover with their affiliates, Aon Insurance. Once you are an approved member, IICT will provide you with access to their members special rates for insurance cover with Aon.
---
SYLLABUS
DAY 1 – WAKE UP
The power of the bodymind
Day one is a wake up call. The information and experiential learning will open your eyes to an entirely new understanding of the world around you through the bodymind connection, metaphysics and science. You will be guided through a powerful and confronting processes that exposes your inner power and ability to go beyond your fears.
Empowerment lecture

Chakras

Masculine & Feminine

Face Assessment
---
DAY 2 – SEE YOURSELF
Emotional Anatomy – Face Analysis
See yourself is at the core of this initiation process. Self discovery is the first step in taking full ownership and power of your life. See yourself involves learning the ancient art of face analysis. Your story and soul potential is written all over your face. In this process you will truly face yourself, which empowers you to uncovering the masks the prevent your full potential to shine through.
Receive a Face Split which uncovers the balance of feminine and masculine energies working through your life.


Understand how the Chakra system represents within the face

Develop your communication skills to a higher level

Give and receive a Face Assessment
---
DAY 3 – IDENTIFY
Emotional Anatomy – Foundations
In day 3 we move on from the face to look at the entire body. Objective assessment teaches a new way of seeing the body. Here you learn all the individual parts and what to look for when interpreting Emotional Anatomy.
Assessing the Emotional Anatomy of the body is to analyse and interpret the flow of consciousness as it moves, motivates and urges us to express its impulses of growth, expansion and pure potentiality through the bodymind vehicle.
Our body, is the barometer of our Soul. Interpreting its shape, form and structure is to uncover the unconscious mind and the Souls purpose.
Learn and discover:
Establish the energetic blueprint of your constitution.

Assess chakra condition through objective assessment of the individual body parts.

Identify the individual body parts and learn how to interpret tissue quality, shape, form and structure.

Assess alignment and posture to determine energy flow.

Assessment of the 5 primary regions involving assessment of postural alignment, distribution of energy and direction of energy.

Learn the four main categories of energy distribution and how to identify them.

Observe size, tone, texture and temperature of the individual body parts for an accurate reading on one's energetic response to life.
---
DAY 4 – RECOGNISE
Emotional Anatomy – Symbolic Interpretation

Recognition is a powerful magnifier of connection. This process is about the pure acknowledgment of being seen and recognised for who you truly are, underneath all the layers. Through the symbolic application of images, signs and visual cues, you will uncover a new way of seeing the world and the hidden messages that live hidden below the surface. This powerful process creates a potent lens to articulate and ground your intuition in a way you never have before.
Discover and enhance your intuition about others through the symbology of the size, shape and structure of the body.

Intuitively recognise the meaning behind the visual metaphors of each individual body through developing symbolic sight.

Generate a deep awareness of the metaphoric nature behind the anatomy of the chakra system.

Learn powerful communication skills to relate with others from a place of authentic connection by understanding the meaning behind the bodymind.

Ground the natural impulses and intuition that you feel when connecting with people through a practical tool using our bodymind symbology cards.
---
DAY 5 – UNDERSTAND
Emotional Anatomy – Theoretical Application

Here you will connect and interpret your objective findings with the consciousness of the chakra system. This is what forms a psycho-emotional reading of one's sense of self.
To interpret the degree in which consciousness is flowing throughout the body is to understand the hidden meaning behind our anatomy (an-atom-in-me). Our body, is the barometer of our Soul. Interpreting its shape, form and structure is to uncover the unconscious mind and the Souls purpose.
Report on the psycho-emotional response of the:
• Feet
• Ankles
• Calves
• Knees
• Thighs
• Buttocks
• Pelvis
---
DAY 6 – ACKNOWLEDGE
Emotional Anatomy – Theoretical Application cont.

Day 6 continues through the readings from day 5.
Bring your findings over the last three days into a comprehensive Emotional Anatomy report.
Report on the psycho-emotional response of the:
• Abdomen
• Chest
• Shoulders
• Upper Arms
• Elbows
• Forearms
• Wrists
• Hands
• Upper shoulders
• Neck
---
DAY 7 – INTEGRATE
Integrate provides you with the opportunity to culminate everything you have learnt over the past 6 days and share this beautiful gift with someone outside of the training. This heart thumping day provides you yet another opportunity to connect with others at the soul level. This is a critical process to ground, anchor and refine everything you have discovered and to ensure you can continue with this new found knowledge and awareness with confidence and optimism.
Practical application of the tools taught throughout the training.

Provide a detailed Emotional Anatomy report for a guest.

---
DAY 8 – EMBODY
Embody concludes the process of initiation. This day involves a tailored made initiation process specific to the energetics of the group. It is at this stage spiritual truths must be embodied and utilised in real life situations. This process requires you to embody the realisation you have made by facing your fears, limiting beliefs, conditioning and negative past experiences in an entirely new way.
---
ABOUT THE TEACHER
Chris Knight, co/founder of Emotional Anatomy and co/founder of Soul Space Brisbane, is a naturally gifted teacher. For the past 10 years he has dedicated his life to revealing the bodymind connection to the world in an inspiring, confronting and insightful way.  His method and approach is experiential and life changing. Chris has shown thousands of people how to integrate Emotional Anatomy into their lives to transform their workplaces, relationships, health and more.

Formal Qualifications:
B.H.Sc Musculoskeletal Therapy
Master in Psychosomatic Therapy
Diploma Remedial Massage
Certified Yoga & Meditation Teacher

See what others have to say.

---
WANT MORE INFORMATION?
CHECK OUT OUR YOUTUBE CHANNEL
---
INVESTMENT
Full training fee: $2750 (incl. gst)
PAYMENT OPTIONS:
Option 1
FULL PAYMENT: $2750
$1000 deposit at time of enrolment with balance to be paid 2 weeks prior to training.
Option 2
INSTALLMENT PAYMENT PLAN OPTION $2875 ($2750 + $125 administration fee)
This gives you the option of making instalment payments of the full training value of $2750 + admin fee of $125. A deposit of $1000 is required at time of enrolment. Full balance of payment MUST be completed within 3 months of the training commencement date. The three remaining payments of $625 per month can be paid via credit card or bank direct deposit.
PAYMENT TERMS
The total training cost is $2750 (or $2875 if going on a payment plan). A deposit of $1000 (for both payment options) is required upon enrolment to secure your position as spaces are limited. Positions are secured on a first in best-dressed basis.
CANCELLATION POLICY
Deposits are refundable for up to 5 days after your enrolment, after which they are no longer refundable.
Cancellations made with 60 days or more notice: After the 5-day cooling off period, if you no longer wish to attend the Training and want to cancel and it is more than 60 days before the training start date, a $125 cancellation and admin fee will be charged. The balance of monies you have paid will be held in credit. Credits cannot be refunded but can be used on a Training on offer within 12 months of the original training you enroled for. This credit will expire 12 months from the start date of the original Training you enroled for.
Cancellations with less than 60 days' notice: After the 5-day cooling off period, if you no longer wish to attend the training and want to cancel and less than 60 days' notice is given from the Training start date, we will deem your deposit payment forfeited. 
All refunds or transfers will incur a $125 administration fee payable immediately.
Training transfers must be completed within one year of the original training date, after which your enrolment will be deemed abandoned by you and any monies paid will be forfeited. 
Training enrolments are not transferable to a different product or service or another person.
If you do not attend all or part of a Training you have enrolled and paid for, without notifying us within the specified time frames, your enrolment will be deemed abandoned by you and you will not be entitled to any Training, any associated materials, nor any refund of money paid or other claim to any further compensation.
All cancellations or requests for transfers must be made in writing to hello@soulspacebrisbane.com.au or by direct contact with Soul Space Brisbane on 07 3352 6155
Full terms and condition of training available in enrolment form
---
TESTIMONIALS
---

---
FAQ
Are there any prerequisites to sign up for the Emotional Anatomy training?
There are no prerequisites. You can participate in our Emotional Anatomy training purely for personal development and self-awareness if you wish or for professional development and further training we offer at Soul Space Brisbane.
Do I need to complete any pre-work?
No. Participation in Emotional Anatomy has been designed so anyone can attend without regard for any previous formal educational training. Basic English literacy skills will be required to write reports.
How many participants attend the training?
We take a maximum of 14 students in this training. This allows for a very personal experience with quality time.
How is the training delivered?
Emotional Anatomy is delivered as an in-person, 8 day training at our own beautiful space, Soul Space Brisbane. The training is made up of face-to-face classes, group discussion, practice and reports. It is our commitment to hold a space for transformational awareness and inspire individuals to live their purpose in every moment. 
Where is the training held?
The training is held in Brisbane Australia at our own beautiful, warm and naturally lit space, Soul Space Brisbane. We are located 5km from the Brisbane CBD in the suburb of Newmarket.
What is the daily schedule like?
Our training days are very full. Full commitment to each day is required from students to be able to successfully complete the training.
Our daily times are 8am for 8:30am sharp start and 5:30pm finish. 
Can I take part in only certain days of the training?
Our training has been crafted to be a life changing experience. A very important aspect of the training is its duration. Full participation in the entire training is imperative to receive the most benefit from what we offer. It is because of this reason we do not offer the training in sections or via correspondence.
I want to travel to participate in this training. Do you have accommodation options?
We have some great local, affordable and nearby accommodation recommendations. Unfortunately, we do not have the facilities for in-house accommodation.
What can I do with my Emotional Anatomy training on a personal level?
Emotional Anatomy training expands your personal development exponentially. The communication skills learnt are immediately applicable to your personal and professional life.
What does the assessment consist of?
Students who participate in this training for professional purposes will be certified as an Emotional Anatomy Consultant once they have successfully completed the following areas of assessment: 
Full attendance

Completion of required written reports during the training.

Completion of logbook after training (see logbook section for details).
Do I have to complete the additional logbook process?
The logbook process has been developed for deeper practice and learning to achieve the higher skills required to apply Emotional Anatomy in a professional context. The logbook is mandatory for those seeking professional recognition as an Emotional Anatomy Consultant and optional for those seeking personal development.
Are the skills taught in Emotional Anatomy professionally recognised?
We are an approved training provider with the International Institute of Complimentary Therapists (IICT). Our Emotional Anatomy training is an approved modality with IICT. After successful completion of the 8 day face-to-face training as well as additional logbook work you will be awarded a Certificate recognising you as an Emotional Anatomy Consultant. Your Certificate will accompany your application to IICT. Becoming a member with IICT will enable you to be eligible for professional indemnity insurance to cover the scope of professional skills taught in Emotional Anatomy.
What is my professional scope of practice once I receive a Certificate in Emotional Anatomy?
The services offered by a professional certified in Emotional Anatomy include:
Assessing clients' personal characteristics, strengths and challenges by observational and psycho-emotional interpretation of the shape, form, structure and condition of the face and body.

Providing feedback to how the physical body is reflecting an individual's internal state.

Encouraging clients to acknowledge their potentials through the emotional anatomy process.

Facilitate the opportunity for acknowledgement, self-acceptance and self-confidence in a client by bringing awareness to the shape and form they are in.

Facilitate a process so a client can safely release emotions that may surface as a result of the Emotional Anatomy process.

Discussing life issues and asking questions to relate emotional anatomy findings to a client's current personal life.

Apply any/all aspects of Emotional Anatomy in a one-to-one consult and/or group sessions.
A Certificate in Emotional Anatomy equips you with the knowledge, skill and competency to apply Emotional Anatomy principles to increase individual, business and collective wellbeing. Career prospects will be enhanced in environments where capacity to build resilience, engagement and performance are required.
Are there any additional trainings after Emotional Anatomy?
We have a commitment to those choosing to apply the learnings of Emotional Anatomy in a professional context. In 2017 we will be extending our trainings with additional pathways of learning in Lifestyle Consultation and Emotional Release Bodywork.

Training Dates:
13 – 20 NOVEMBER 2017 – SOLD OUT


12 – 19 MARCH 2018 – 

SOLD OUT (wait list option available)


21 – 28 MAY 2018 – ENROL NOW

Save
Save
Save
Save
Save
Save
Save
Save
Save
Save
Save
Save
Save
Save
Save
Save
Save
Save
Save
Save
Save
Save
Save
Save
Save