CHAKRA MENTORSHIP PROGRAM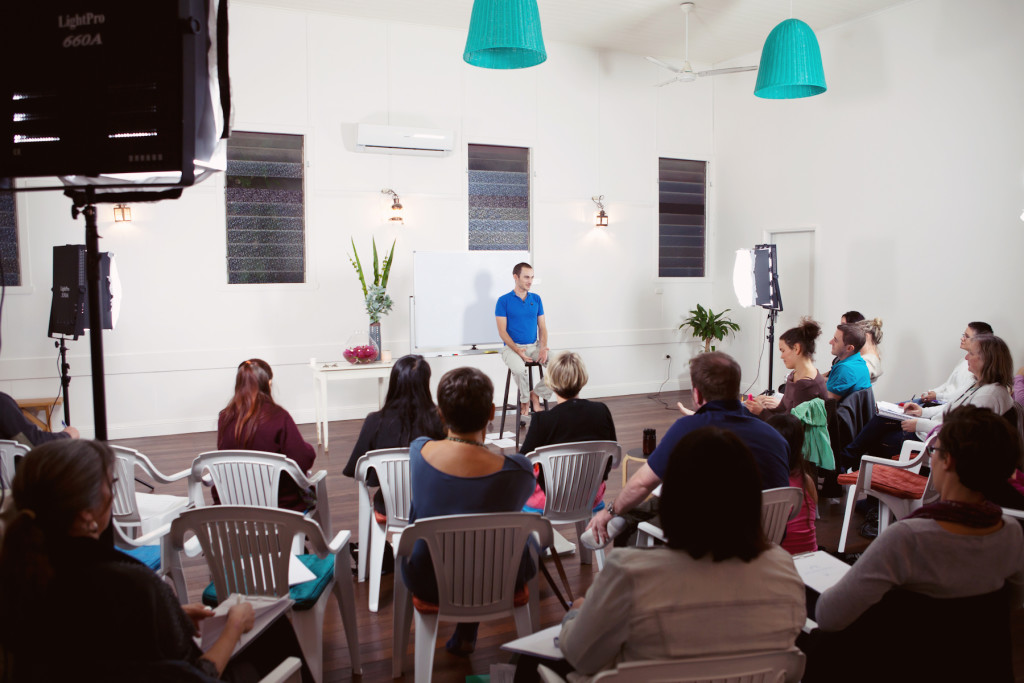 This Chakra Mentorship Program delves deep into the aspects of the chakras on a personal level and teaches you the direct relationship to the challenges we go through in our daily lives. Through live sessions, talks, and practical exercises, you will learn the energetic significance of themes and circumstances that are present within our internal and external world. This will facilitate the understanding and awareness of how the consciousness of the chakras shape our overall lives, beliefs and relationships. Gaining a holistic insight into the symbolic nature behind the themes of each chakra allows us to grow from these experiences.
DATES:
Session 1 – 15th July 2016
Session 2 – 5th August 2016
Session 3 – 2nd September 2016
Session 4 – 30th September 2016
Session 5 – 28th October 2016
Session 6 – 11th November 2016

Time:
Friday evenings – 6pm till 9pm
Location:
Soul Space Brisbane – 23 Parker Street Newmarket
How are the evenings formatted?
LIVE SESSIONS:
This night incorporates live sessions that address the issues and challenges of the topics related to each chakra. These sessions will involve 1-3 outside volunteers who will share their stories and experience in therapeutic discussion with Chris. This live and interactive insight provides a rare and power opportunity to deepen your knowledge of the topic of discussion. These sessions will be audio recorded and created into podcasts.
Chris will then take the subject to the next level by going deep into the underlying energetics of the following topics in a lecture style. These lectures will allow you to discover the consciousness for specific areas of growth and development within your life so you can make the appropriate changes and take action which align towards your purpose. Understanding growth processes and the inherent challenges of these subject areas provides the foundational awareness that unlocks our full potential.
LECTURES:
Session 1- (15th July). Base Chakra – Beliefs, childhood conditioning, work, wellbeing (nutrition/exercise/sleep) and money.
Session 1- (5th August) Sacral Chakra – Addiction, personal relationships, poor boundaries, knowing what you want and guilt.
Session 3- (2nd September) Solar Plexus Chakra– Self-confidence, body image, power, trust and shame.
Session 4- (30th September) Heart Chakra  Intimacy, love/rejection, self-acceptance and grief.
Session 5- (28th October) Throat Chakra– Self expression/communication, the power of choice, letting go.
Session 6-  (11th November) Crow and Brow Chakra– Connecting with your vision/purpose.
PRACTICAL ACTIVITIES:
The Mentorship session will finish will an experiential process (including handouts, group and one-on-one discussions, reflective writing activities) that supports a deeper awareness of knowledge and solidifies your understanding of the addressed concepts.
Investment:
$500 (students who have completed PT outside of Soul Space Brisbane)
$350 re-sitters (students who have completed training at Soul Space Brisbane)
COMPLIMENTARY – for student who completed Psychosomatic Therapy Training May 2016.
– 6 mentorship sessions in person (over 6 months)
– PDF documents of information provided in each session